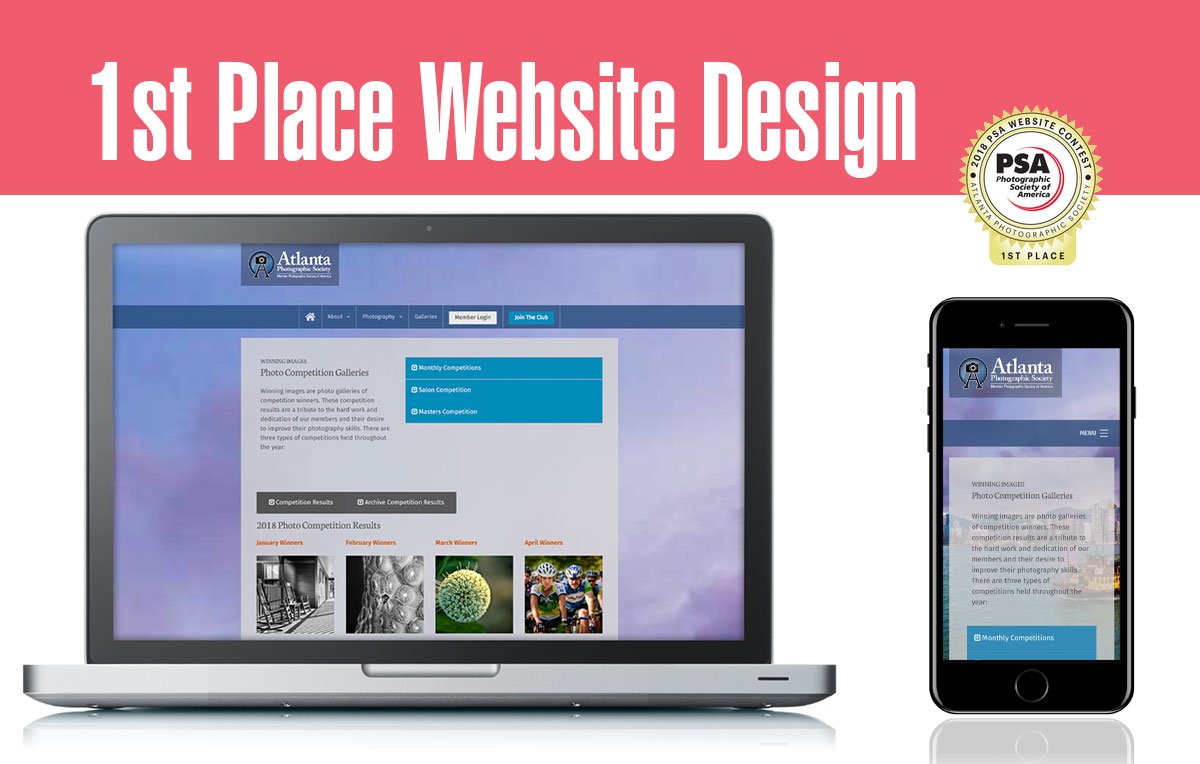 In creating a website for a business you have to keep certain strategies in mind. You want your audience to be engaged by making the site user friendly with great content development functionality. So why would you decide to take away these elements if you were creating a website for an organization or club? You don't! It's important to take the elements of great website design into all website development projects no matter what the organization is that needs it.
Snowball Creative Group was able to accomplish an award winning design for the Atlanta Photography Society (APS) by remaining true to the needs of an effective and engaging website. Snowball earned 1st place for Atlanta Photography Society's website design in the 2018 PSA Website Design Contest. The Photographic Society of America (PSA) is a worldwide organization with over 500 camera clubs.

The Atlanta Photographic Society is a member of PSA with around 50 camera club members and is the oldest camera club in Atlanta. Snowball designed the APS website to encourage membership participation with content development. The site is used by all members for updates on photo contests, educational programs, contest gallery images, upcoming events, field trips, photography articles, and membership info. The robust content management system allows membership participation with content development of blog articles, page content, image uploads, gallery uploads and file uploads. A member login section features competition rules, winner stats and an offsite contest form entry link (Jotform) that the competition chair setup and manages. The site receives over 700 visitors per month.

Website development work can be tailored to fit each and every business or organization. It's important to take the time now to find a reputable website developer to make sure your website is built correctly and customized to fit your business and brand.

For a complimentary website design consultation, contact the award winning Web designers at Snowball today.