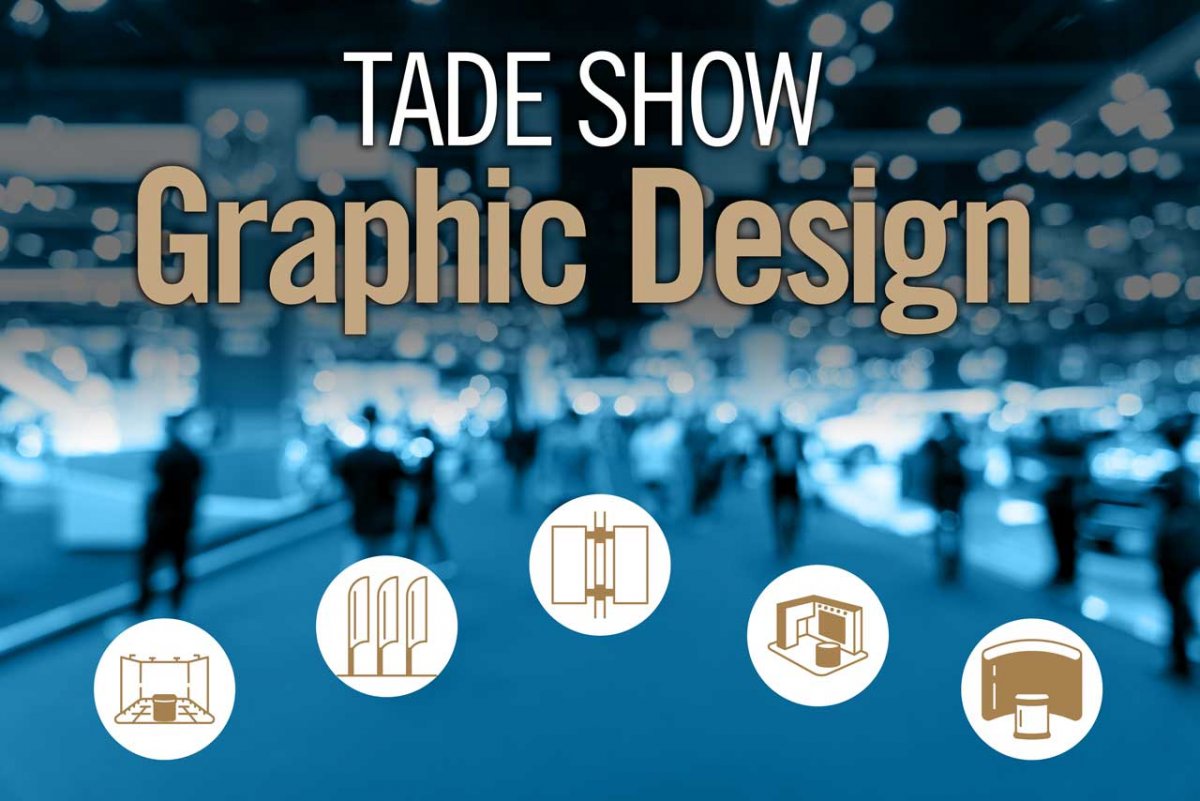 Your marketing material is often your target audiences' first experience with your brand. So, you want to be sure that you put your best foot forward and have updated banners, flyers and brochures – for every trade show.
Here are the top three reasons why reusing trade show graphics can hurt your business.
Appearance is everything. Would you reuse the same suit, every day for a week? Most likely not. If you're like most business owners, you have invested both time and money into crafting trade show marketing materials to pass out to prospective customers. Though you may have leftover flyers or banners that you want to use for the next show, it is important to consider how this may look to prospective customers. Generally, each trade show may have an overall theme or you may be trying to position yourself differently depending on the audience demographics. For example, one trade show may be a great opportunity to network with other business' to explore partnership opportunities. While another trade show may have more of a consumer-focus and in this case, you want to be sure your product offering is crystal-clear for potential customers that may come to your booth. Either way, you want to avoid using the same materials over and over, especially if what you have to distribute is not 100% in line with the trade show audience.
Having updated materials shows organization. We have all seen it – the business card that has an email crossed out and a new one penciled in. When you present at a tradeshow, you want to show up and be prepared to pitch your business to your target audience. By not having the correct information on your marketing materials, it signals that you are not prepared for the event and may make tradeshow attendees leary to work with you. To get graphics made for a specific trade show conveys to your customers that you have the foresight and can proactively think ahead – all things that will help you secure their business.
You position your organization with your marketing. If you have old or outdated banners with graphics that look like they stepped out of the early '90s, attendees will likely assume you do not have the cutting edge products or services they want. Likewise, if your materials have clashing colors, typos, or a font that is hard to read, this may subconsciously signal a sense of unprofessionalism. You want your marketing materials to seamless fit together to tell the same cohesive story. And, this can only be achieved if all of your materials have design continuity of font, coloring, spacing, etc. When your flyers look different than your display banners and even still don't represent the look and feel of your corporate website, this can (and often does) confuse customers. If you place your marketing materials side by side and can't tell that they are for the same company, then it may be time now to give your marketing collateral a much-needed facelift.
Do you have a trade show coming up that you need custom graphics designed for? Our award-winning graphic design team at Snowball are ready to help give your company that instant appeal that will make prospective customers want to talk to you. Give us a call today at 678-408-0338.