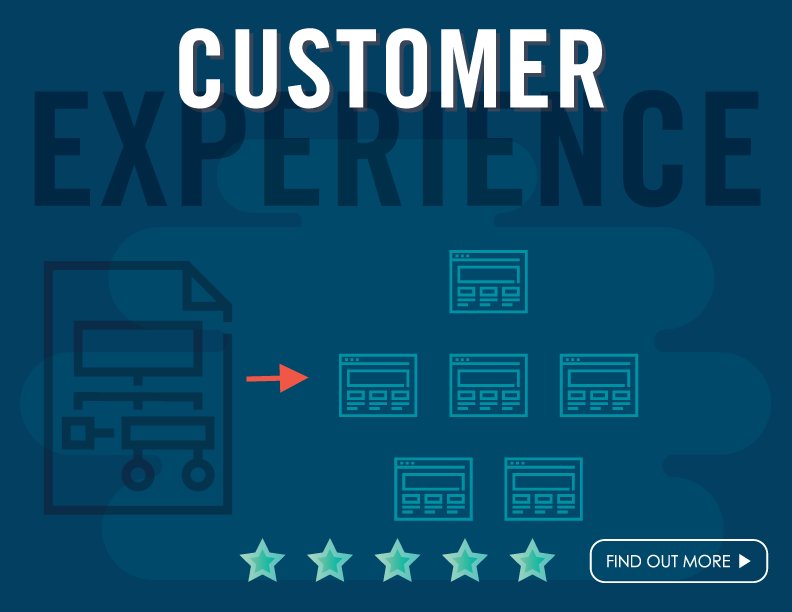 When a web visitor lands on your page, you want them to be able to seamlessly find the information they need quickly. Recent website and marketing research has found that the ease of use of your website can determine if and when a customer returns to purchase from you in the future. In fact, according to Google Insights, 79% of customers will not return to a poorly-designed website. Designing your website with ease of use and the customer journey in mind requires foresight and expert planning. The website development strategists at Snowball Creative Group recommend using these five elements to enhance your website shopping experience.
Connect pages together. Your home page and other pages should be connected and tell one continuous brand story. Anticipating what questions, objections, and wants your customer may have as they navigate your website can be key in how you position your text and graphic elements. Incorporating clear calls-to-action throughout each page is a great way to lead your customers through your website and into making a purchase. For example, having headlines or eye-catching text that prompt a specific action to be taken by the customer is best to increase your website conversion rate. For example, including phrases like "To learn more about how we help you stand apart from the competition, click here." and then link to a page about your services.

Show products or services in action. Your website text is important to persuade and sell your products or services, but having compelling images on your website can be just as impactful and convey information much quicker. For B2B companies, showcasing client logos can instantly build credibility on your website and help to easily convey your experience without wordy text. For B2C companies, leveraging videos, customer testimonials (preferably with images), or even customer-produced visuals of them using your products are all effective ways of helping your web visitors experience the look and feel of your products. The more tangible you can make your products to the customer, the higher the likelihood that they will make a purchase.

Make information instantly accessible. Your customers are more likely to visit your website first before ever calling or emailing your company. And with today's fast-paced, convenience-obsessed consumer, they expect to have all the information they need, at their fingertips, on your website. Finding an intricate balance between providing complete information and avoiding "text overload" can be challenging. However by incorporating key website elements such as Frequently Asked Questions (FAQ) pages and built-in live chat features you can meet your customer's need for information without adding lots of text. This way your web visitor can have their questions or concerns addressed in near real-time, without having to call your company.
Having a professionally-designed website is mission critical to the success of your business and in establishing your business as an industry leader. If you have not partnered with a seasoned website development team to enhance your website experience, then now is the time to revamp your site. At Snowball Creative Group, we specialize in designing innovative websites that will seamlessly attract and engage customers.