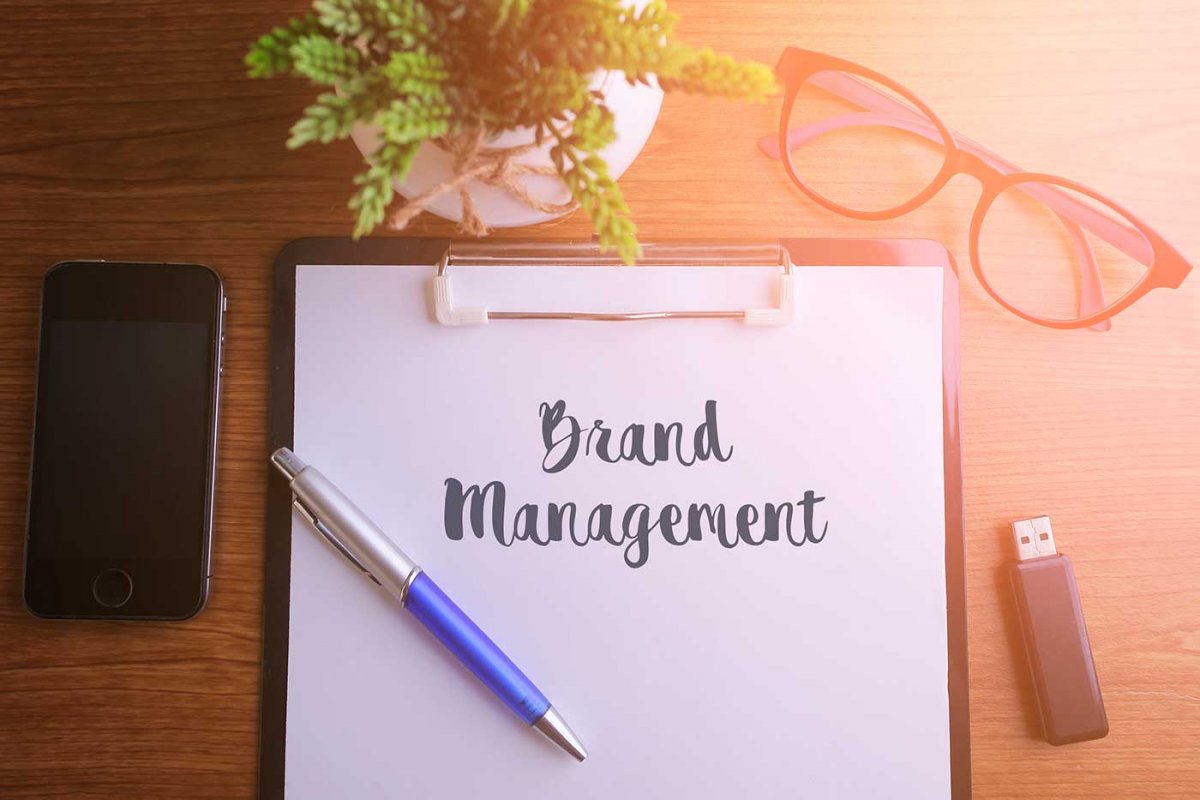 Believe it or not, building a winning website and marketing materials, all starts with crafting a solid brand strategy. If you're not fully aware who your target market is, what their needs and wants are, or how to best reach them, then you'll be constantly shooting in the dark. So, the common thread linking your social media profiles, to your business' website, to your business card design is a cohesive brand strategy. That's why it is essential that your graphic designer not only be great at the design piece but also have a forward-thinking, strategic approach. Here are the top three reasons why your graphic designer must understand brand management to really help you take your business to the next level.
Reason #1: Branding is more than just a cool design with pretty colors. When it comes to crafting a logo or figuring out the best graphics for your website, you have to always consider your company's overall branding. The colors you pick, the style of images you use, even the font type you select all should have a tie back to your overall brand strategy. These elements must be carefully considered because they should exude something unique about your business and be a differentiating way that you can connect with your target audience. An experienced graphic designer will be able to work with you to ensure that all of your graphic elements truly fit your company's overall brand strategy.
Reason #2: Everything created represents your company in some way. Whether you're getting a new banner created for your website or designing new marketing pamphlets for a trade show, the graphic elements you produce, will at some point be the only thing your customer has to remember your company by. Think of it this way, if your customer had a business card from your company, with nothing but the logo on it or a few lines of text, would they be able to immediately remember it was from your company. Better yet, would they remember what your company specializes in? This is exactly why graphic design has to be intricately tied to your company's branding strategy. You want all of your graphic elements to be able to stand alone and accurately convey something unique about your business to your target audience. But, to effectively achieve this, it takes a strategic approach to graphic design.
Reason #3: The "what next" mentality should be incorporated in anything you do. This principle also extends to any graphic design work you get done. Marketing can be a bit of a guessing game of sorts to figure out what resonates best with your target audience. In some cases, you may need to revisit your company's logo, redesign your website, or even re-engineer your entire brand strategy. That's why, partnering with a graphic designer that is able to think of the next cutting-edge design or layout to best exude your brand is essential. Over time, as you study your brand and see what's working and what isn't, having a graphic designer who has expertise in brand management is a great asset in helping you craft a better brand strategy that will attract your target audience.
At the end of the day, executing a successful business will always come down to having a well-thought out strategy. The reasons above are just a few of many reasons why finding the right graphic designer with a focus on brand management can mean the difference for your business. If you're in the market for an award-winning graphic designer who has a specialty in crafting proven brand strategies then contact the brand management experts at Snowball Creative Group today. We'd be happy to work with you 1-on-1 to assess your current strategy and provide valuable suggestions to help you achieve your marketing goals.