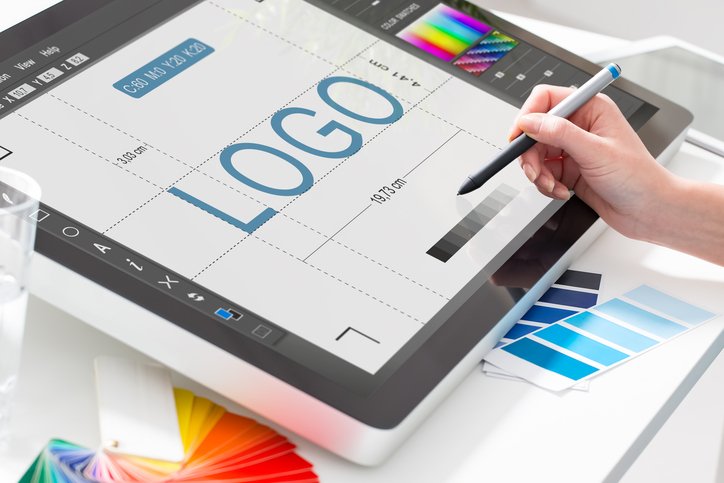 Contrary to popular belief, branding goes much deeper than a logo. Although having a professionally-designed logo is part of your larger brand initiative, the logo itself should be a graphical representation that accurately fits with your brand. In essence, your logo is one of several features that will be part of your company's branding. It is important to note that proper brand development is a carefully orchestrated marketing plan, crafted over time that helps position a brand. Take Nike, for example, their success in the sports industry is tied to more than just their "Swoosh" logo on shoes. Instead, getting team sponsorships and athlete endorsements are two crucial strategies to help establish the Nike brand as the leading athletic apparel and equipment company. The key to designing a leading logo is to first determine what your brand will represent and what your overall brand strategy will be.
The award-winning graphic designers at Snowball Creative Group recommend following these three steps to nail down what your brand is and how to embody this in a killer logo.
Establish your brand. If you haven't done so already, you'll need to determine what your brand represents within your industry and more importantly for your target customer. Are you creating state-of-the-art graphics, or are you selling products to make your customers' lives easier? It will be hard to create a logo that accurately represents your brand if you do not already know what your core brand identity is. It may be helpful to do some market research to figure out what your value proposition is for your industry or what your competitive advantage is. As a rule of thumb, you should be able to summarize your brand in a sentence. Also, keep in mind that your brand is what your customers will say about you and your products. For example, if you hear GoPro, you may immediately make the connection and think of a sturdy, high-quality camera for the adventurist.

Consider what images, phrases, or colors resonant with your audience. With your brand image nailed down, the next thing to consider is your target audience and what will speak to them. Since your logo won't be accompanied with a paragraph of text explaining your business, you want your customers to instantly understand what your brand is. This is when you have to put yourself in the mind of your customer and think about what images are meaningful to them, what phrases hold value in their lives and what you can do to blend this all together into one clear logo.

Determine where you need this logo to live. Your logo will be used on all of your marketing materials, not just your website. You may have one version of your logo for print materials and a slightly varied form for social media profiles. The key is to consider what formats your logo may need to appear in. Whenever possible, you want to design a logo that will look just as sleek and professional when aligned horizontally as when aligned vertically. If your logo includes text, consider creating a shorthand logo that has just an image without text. Taking the time upfront to brainstorm the various formats your logo will be needed in can save you money and time during the logo design process.
Keep in mind that you may have additional elements to take into account for your logo. These three items will get you well on your way to ensuring your logo represents your brand and helps you to start growing a network of customers. Logo design should be a collaborative and thorough process of considering both your brand and your target audience.
If you're ready to have an eye-catching logo created or would like a logo re-design consultation, contact the talented graphic designers at Snowball Creative Group today.